Bienvenidos al grupo Muskingum University, unos chicos llenos de energía y con muchas ganas de aprender. 
Este día hicimos la caminata por San José, los chicos conocieron un poco de la cultura e historia por medio de visitas a los museos, murales, parques, entre otros. Luego Visitamos la Fábrica de carretas Eloy Alfaro, y disfrutamos de un delicioso almuerzo en El Jardín, nos trasladamos luego al CPI Monteverde en dónde se dio la charla de orientación y los chicos conocieron a sus familias ticas de la zona.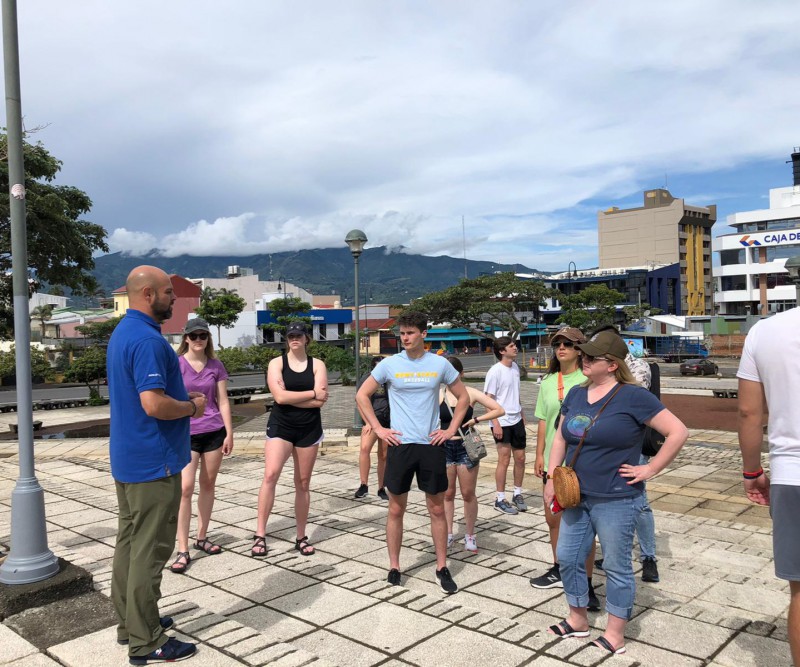 El día Lunes los chicos tuvieron clase de cocina, tomaron turnos e hicieron arroz con pollo y tortillas; almorzaron lo que cocinaron y les gustó mucho. Luego conocieron un poco de los bailes latinos en su clase de baile-- todos bailaron, sudaron y se divirtieron mucho con la profesora! Para finalizar el día caminamos hacia el centro de Monteverde para que los chicos hicieran una búsqueda del tesoro por el pueblo, les fué muy bien y como siempre muy enérgicos realizaron la actividad.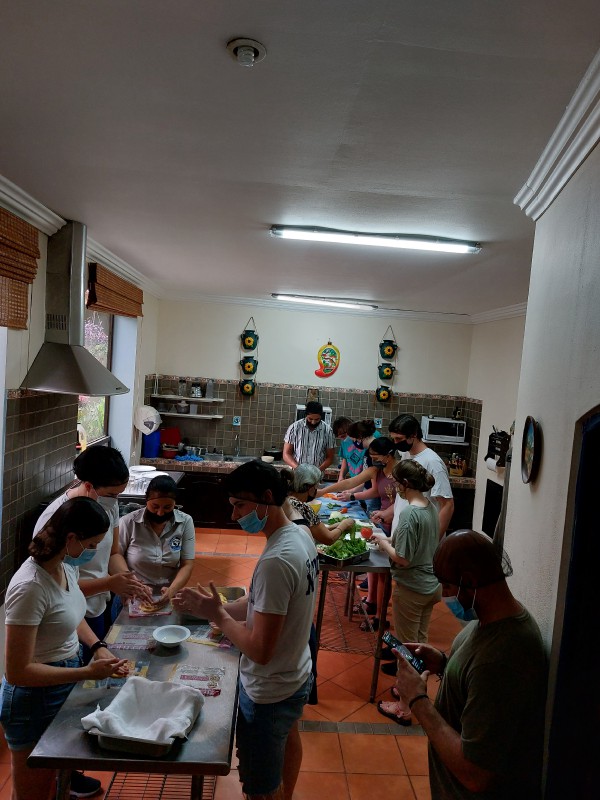 On Tuesday the group started off the day with their spanish classes until mid-day, afterwards we had lunch at a local eatery where the food was delicious! We then went to the Santa Elena Cloud Forest Reserve; we saw a lot of beautiful and interesting nature: tarantulas, a variety of birds & insects, among other wonders found in the cloud forest! It was a very fun day, everyone enjoyed the experience a lot!!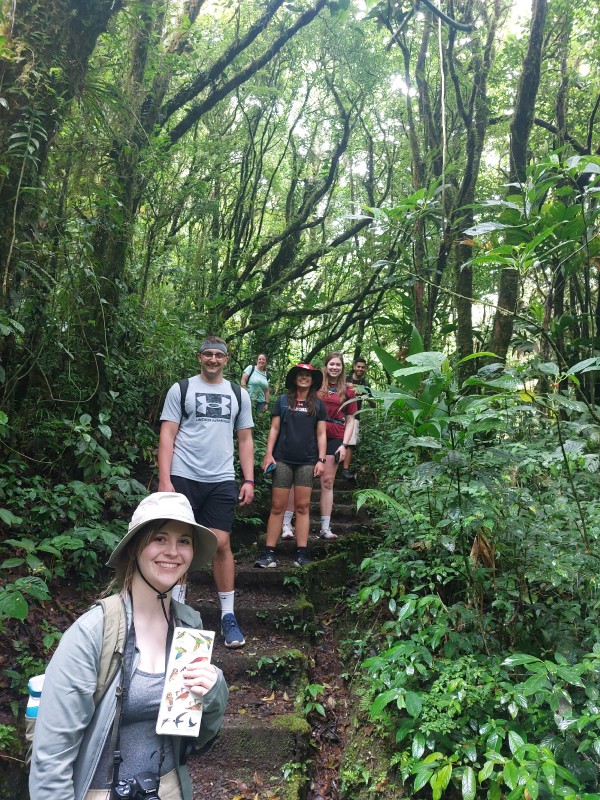 Wednesday was a really fun and learning day, we went to a take a tour to learn about coffee, cocoa, and sugar cane at El Trapiche, everyone was enjoying a lot learning about how they process each of them. They even got to make their own Sugar!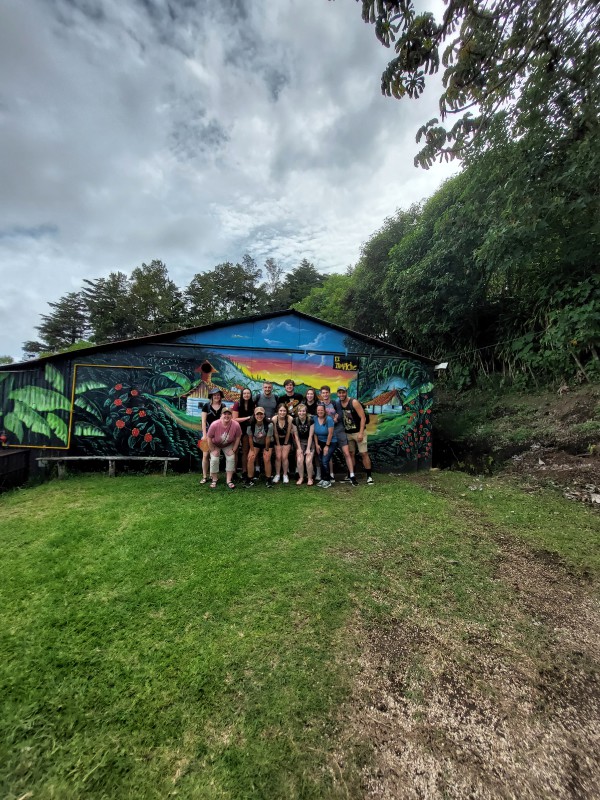 Today Thursday was a rainy day at the hanging bridges, it was really fun and beautiful, lots of nature around! It was a really great experience, the group enjoyed a lot the hike! Afterwards we went to the Hummingbird gallery, it was absolutely amazing.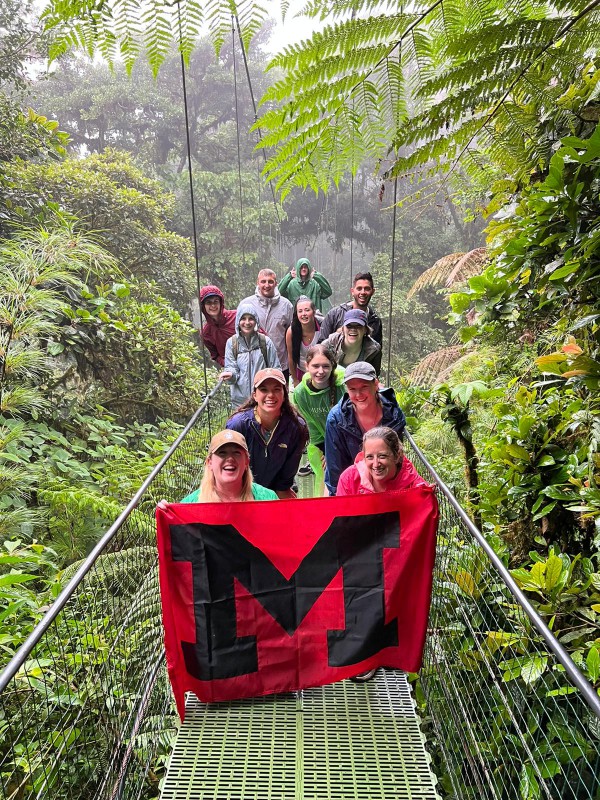 Friday was poetry day! We had a poetry event at the CPI in Monteverde, they invited national poets and neighbors from town to enjoy the art of poetry reading!! If you would like to listen some additional works, please link here for the bilingual anthology: https://open.spotify.com/episode/23cpSoufnpII3FOlxeRVGp?si=pkbb-ILmS-2cbOLbDPJKdg&utm_source=copy-link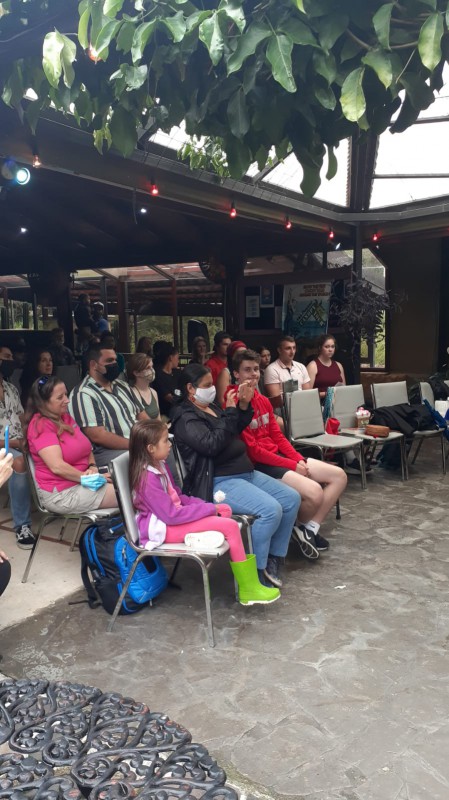 On Saturday some students enjoyed a free day and some did the canopy zipline through the tree tops of the cloud forest!! Great choice for a free day, full of adventure.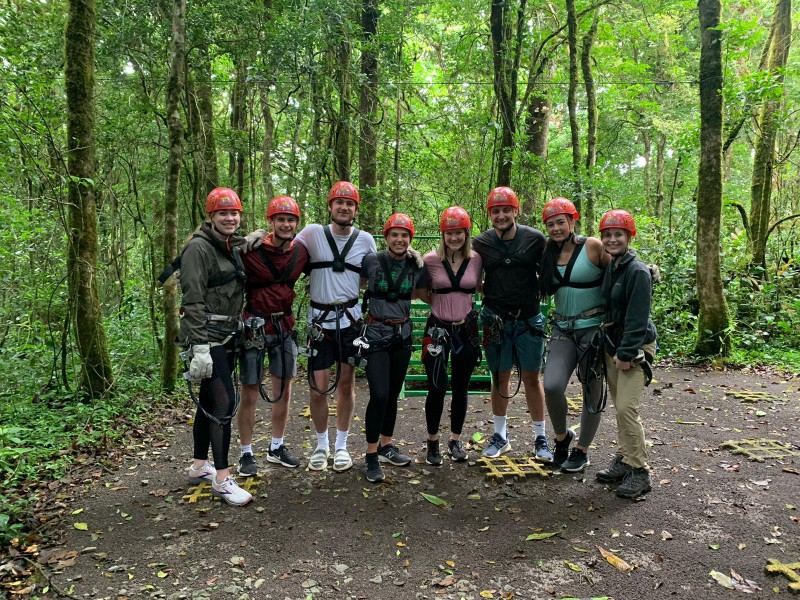 New campus, new host families! Today Muskingum University transferred from CPI Monteverde, en route stopping at El Llano de Cortez waterfalls and lunching in Liberia. They are super excited for a week of beachside adventure and more spanish!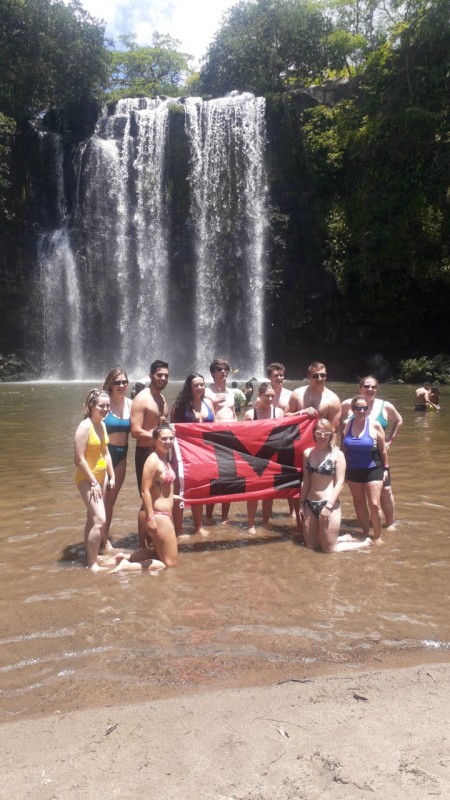 This day Muskingum group had a free day so they decided to take a walk and get to know Tamarindo town & beach!! They've been enjoying a lot the beachside. Next stop tomorrow is Siempre Amigos volunteer project!!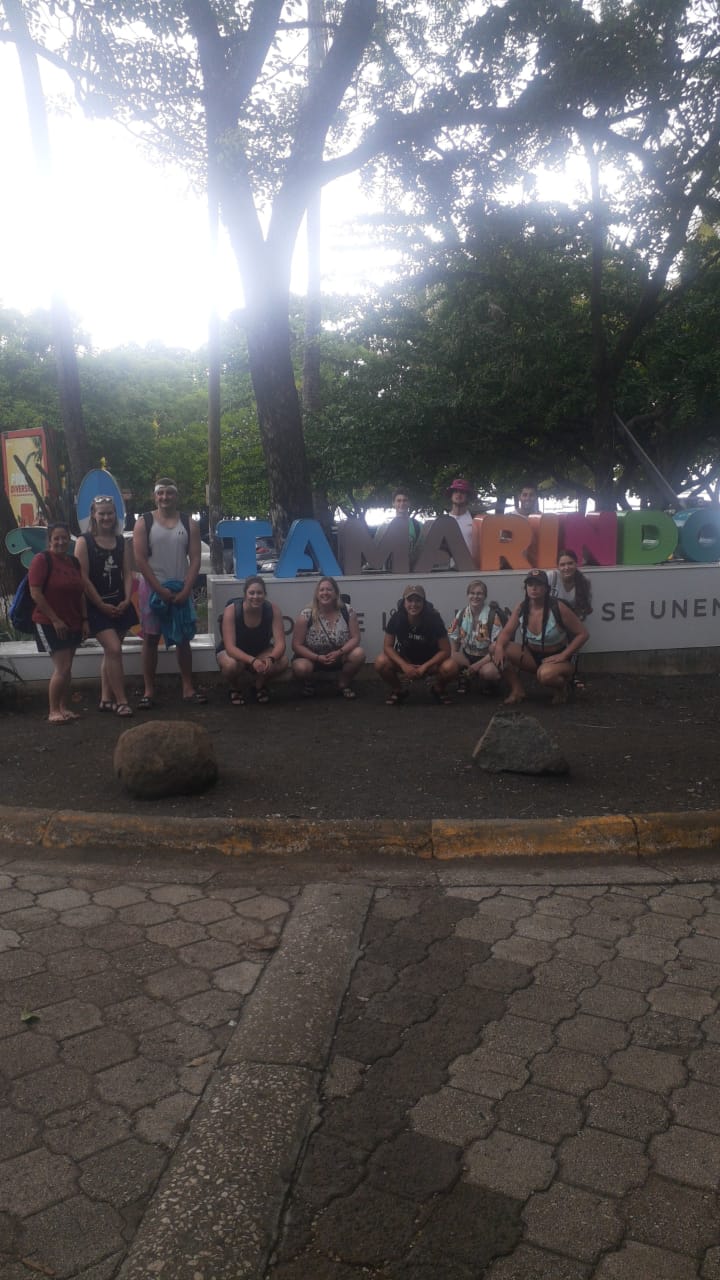 Today was for Siempre Amigos volunteering project, it was kind of cloudy, perfect for a hard working day! The group had lots of fun helping with this project, they were full of energy and dedicated to the volunteer work, afterwards it started the rain and the group enjoyed a little snack that consisted in tortillas, queso, yuca, café y agua dulce. Tomorrow waits another hard working day!